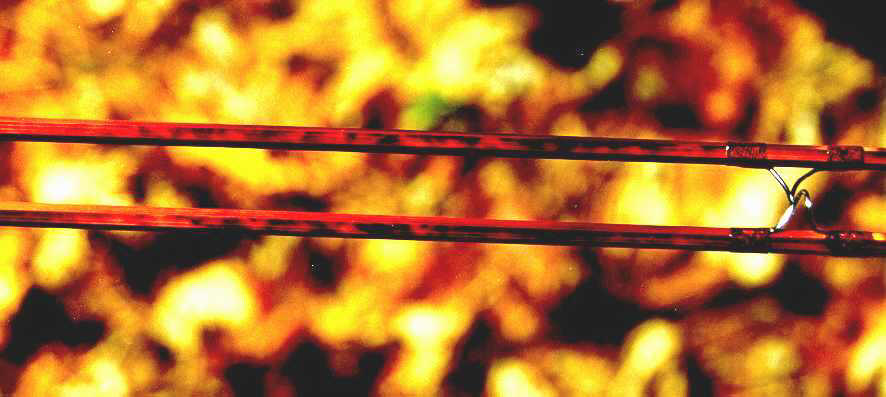 Chattahoochee Rods are not production rods, each is built with length, line weight and action being determined by the future owner's fishing preferences. Each fly rod is hand-planed from a single culm of Chinese Tonkin Bamboo. Before a strip is used it undergoes a unique test to determine its tensile strength and only strips of the same strength are used in a rod section. These strict standards assure the same strength throughout the completed rod resulting in a superior fly rod.
Every rod comes with two tips, downlocking blackened nickel silver reel seat, measuring wraps at 12", 16", 20" and 24" and a spar varnish finish. Blonde rods have tipped clear wraps and flamed rods have orange/black variegated (jasper) wraps. There are many reel seat inserts to choose from such as walnut, lacewood, bloodwood and an assortment of maple including birdseye, curly and burled. There's also rare rosewood and walnut burls and feather crotch walnut. The walnut comes from a 150 year old California Claro Walnut tree killed by misletoe. E-mail or phone 303.805.5733 for information.
We are no longer accepting new orders for rods.
All rods come with two tips, custom rod sock and tube. Single tip rods can be made on a special order basis, price adjusted accordingly. Check out James Acord leather for custom leather rod tubes.
Here's a sample list of some rods. Chattahoochee Rods will build any length, weight or action you are looking for in a fly rod.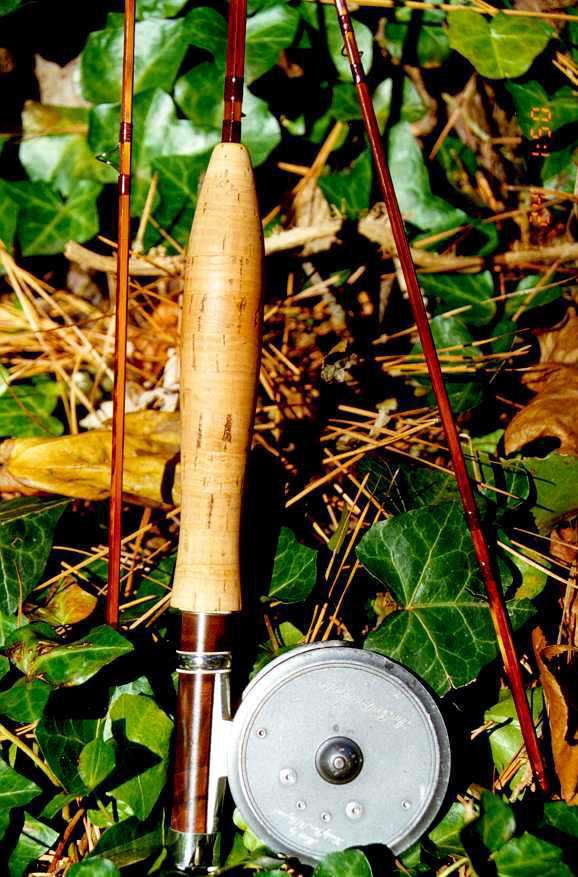 Intl CH VC Outlander Git 'R Done, MH
Brian Thoman
'maker'